Class of 1987 Initiative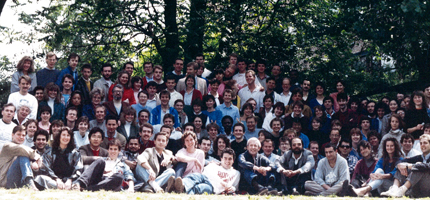 On the occasion of their 20th anniversary in 2007, the Bologna Class of 1987 decided to celebrate the special reunion by establishing an endowment at SAIS Bologna which ensures a yearly
Class of 1987 Fellowship
. Currently, the value of the fund amounts approximately to $130,000.00 and reached a class participation of 21%.
Click here
to see who contributed to the initiative.
Since 2011, 7 students have benefitted from the Class of 1987 Fellowship:
View Fellowship Recipients
This year, the Class of 1987 Fellowship recipient is Mr. Gael Fostier De Moraes from France/Brazil. View
profile
.
Members of the Class are encouraged to connect
on Facebook
or via the
Bologna Alumni
office.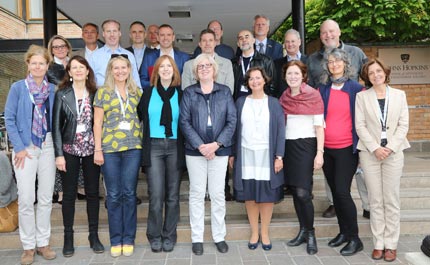 To celebrate its 30th anniversary the Class launched a fundraising initiative to augment the Class of 1987 Fellowship Fund. With two seed gifts offered by classmates Joachim Fels and Nick Cortezi, the Class has so far raised $126,567 with the goal to "...come up with another $23,400 by December 31, at which point, our scholarship fund would be worth $280,000 in total due to Joachim's and Nick's match offers..." as explained in the
recent appeal
sent by the Class Scholarship Committee consisting of Juan Blazquez, Nick Cortezi, Joachim Fels, Aldo Morri, Mirek Stachowicz and Christian Ziegler.
Questions and comments about gifts to the class initiative can be directed to the SAIS Europe
development staff
.
Make a pledge and/or a gift now on our
Online Donations
page.
How to Make a Tax Deductible Donation