Class of 1983 Initiative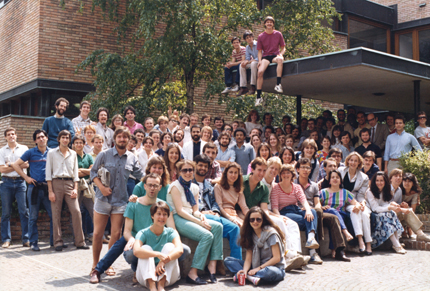 On the occasion of their 20th anniversary in 2003, the Bologna Class of 1983 decided to celebrate this special reunion by establishing an endowment at the Bologna Center which ensures a yearly
Class of 1983 LEAD (Leadership in Emerging & Advancing Democracies) Fellowship
. In September 2017, the value of the fund amounted approximately to $335,000 and reached a class participation of 45%.
To celebrate its 35th anniversary the Class launched a fundraising initiative to augment the Class of 1983 LEAD Fellowship Fund.
"For 2018, we want to set ambitious goals: to raise the bar to $500.000 and to achieve a 75% historical participation rate.
To meet these goals we have to raise an additional $165,000 and 35 new donors by April 2018.
Please consider a gift of any amount. Whatever you can afford is appreciated and will help!" as explained in the recent appeal sent by the 35th Anniversary Reunion Committee consisting of Lieve, Carmela, Rick, Jacqueline, and Joanne.
Since 2004, 16 students have benefitted from the Class of 1983 Fellowship:
View Fellowship Recipients
This year, the Class of 1983 Fellowship recipient is Ms. Yassin Gai from Gambia (The).
By tradition, some representatives from the Class of 1983 have met their fellowship recipients over the years.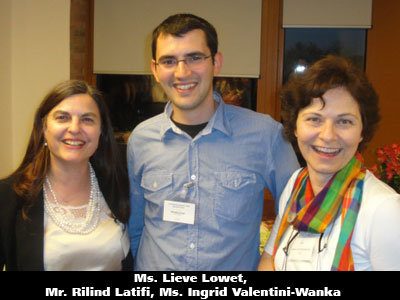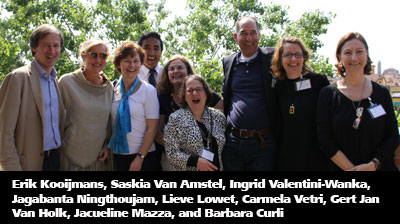 Members of the Class of 1983 or other sympathizers who would like to get involved in the initiative, by giving funds, matching funds or working to raise funds should contact the SAIS Europe
development staff
or the class leaders:
Questions and comments about gifts to the class initiative can be directed to the SAIS Europe
development staff
.
Make a pledge and/or a gift now on our
Online Donations
page.
How to Make a Tax Deductible Donation