Class of 1972 Initiative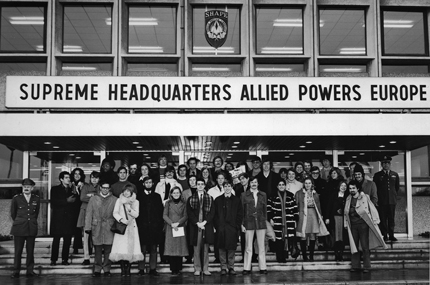 Inspired by many other Bologna classes, in April 2012 Amos Tincani took the lead of a class effort in honor of the 40th anniversary of the Bologna Class of 1972. He proposed to their classmates to celebrate this special milestone by raising funds to establish the Bologna Class of 1972 Fellowship providing critical support to SAIS students:
"Through class initiatives Alumni/ae want to support the school and make sure the opportunity they had continues to be available for today's talented students. Without question, the Bologna Center's major need is financial aid for fellowships. The economic crisis has influenced the strategic plans of local governments, foundations and corporations, which have had to reduce charitable contributions in favor of other priorities. To celebrate our anniversary I would like to propose to follow in the footsteps of other classes and support a Bologna Class of 1972 Fellowship. We are not obliged to establish an endowment but we can raise funds for outright fellowships (current use). Depending on the amount raised, the Bologna Center will be able to give out a partial fellowship every year."
A heartfelt grazie goes to those who have immediately accepted his invitation to make a contribution to the Bologna Class of 1972 Fellowship fund, but we call on the generosity of all the 72ers!
Since its inception, 5 students have benefitted from the Bologna Class of 1972 Fellowship:
View Fellowship Recipients
This year, the Class of 1972 Fellowship recipient is Mr. Roshan Iyer, from India.
By tradition, some representatives from the Class of 1972 have met their fellowship recipients over the years.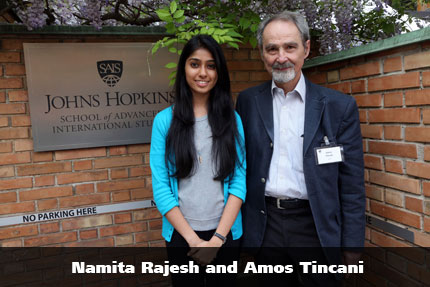 Members of the Class of 1972 who would like to get involved in the initiative, should contact
Amos Tincani
or the Bologna Center
development staff
.
Questions and comments about gifts to the class initiative can be directed to the SAIS Europe
development staff
.
Make a pledge and/or a gift now on our
Online Donations
page.
How to Make a Tax Deductible Donation