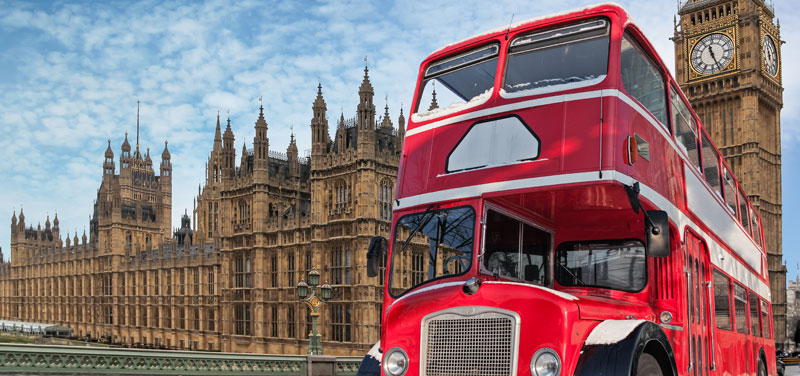 The Bologna Center UK Charitable Trust
- a registered Charity in the UK - was founded in 1991 in London by a group of Bolognesi led by alumnus Jonathan Cooper with the goal to support the Center in Bologna in the advancement of education by the promotion in the UK of post graduate study courses offered by the Bologna Center including the provision of financial assistance including scholarships, exhibitions and bursaries to British students at the Center.
Current Trust members are:
Mimi Armstrong
Sally Dore
Angelina Magal
Peter Taylor
John Ulrich
In 1993, the Trustees of the Bologna Center UK Charitable Trust voted on the establishment of a yearly fellowship to support the future generations of students from the UK at SAIS Europe. The fellowship was intended to be a collective effort funded through donations made by alumni.
In recent years, the
UK Charitable Trust Fellowship
has become even more important for students due to the cancellation of fellowship support from the UK government.
Since its inception, 22 students have benefitted from the UK Charitable Trust Fellowship.
View Recipient List

Ms. Lucy Rose Wordsworth Russell (UK) - B'22
Current SAIS student


Ms. Rebecca John (UK) - B'18, '19
Project Leader at Volunt?s, Tunis, Tunisia


Mr. William Yeldham (UK) - B'17, '18
Intern at the United Nations Information Center, Washington, D.C.


Ms. Catherine Simon (UK) - B'15, '16
National Security Secretariat at the Cabinet Office(European Union), London Head of Engagement, G7 Presidency Taskforce


Mr. Ayso van Eysinga (UK) - B'14, '15
Vice President at Citi, London


Mr. Cormac Sullivan (UK) - B'13, '14
Economic Analyst at the International Monetary Fund (IMF), Washington D.C.


Ms. Anna Wilson (UK) - B'11, '12
Principal, FI Policy Coordination, Financial Institutions at EBRD, London


Ms. Prudence Buxton (UK) - B'11, '12
Policy and Program Manager at Department for International Development, London


Mr. Thomas Bowen (UK) - B'10, '11
Specialist, Social Protection and Jobs - Sub Saharan Africa at the World Bank, Washington D.C.


Ms. Camilla Macdonald (UK) - B'09, '10
Diplomat at Foreign and Commonwealth Office at the Foreign and Commonwealth Office, Islamabad, Pakistan


Ms. Katherine McCarthy (UK) - B'08, '09
Head of Editorial Operations Banking & Insurance at McKinsey & Company, brussels, Belgium


Mr. Loic Whitmore (UK) - B'07, '08
Regional Programme Manager, Africa at Rutgers, Utrecht, Netherlands


Mr. Christopher Saunders (UK) - B'06, '07
Energy Specialist at the World Bank, Washington D.C.


Mr. Daniel Farchy (UK) - B'04
Senior Investment Officer, European Investment Bank, Luxembourg


Mr. Allan Millington (UK) - B'03
Global Data Policy Leader, Data Officec/o Ernst & Young Global Limited, London


Ms. Mary Morrison (UK) - B'03, '04
NE Nigeria Coordinator, Senior Social Development Specialist (Fragility & Conflict) at The World Bank, Washington DC


Mr. Aidan Lewis (UK) - B'02, '03
Journalist at Thomson Reuters, Cairo, Egypt


Ms. Louise Cross Grether (UK) - B'01
Senior Director, Sotheby's Monaco


Mr. Tim Gould (UK) - B'98
Chief Energy Economist at International Energy Agency, Paris


Mr. David Schaub-Jones (UK) - B'98, '00
Director of Tipping Point, Cape Town


Mr. Craig Robertson (UK) - B'96
Interim Deputy Director - Covid 19 Response Advanced Learning & Science at The Scottish Government, Glasgow


Mr. David Riggs (UK) - B'94
Director, Tullett Prebon, London
Unfortunately, the fellowship amount has decreased in recent years to the detriment of our ability to attract more than 1 or 2 students per year from the whole United Kingdom. Alumni generosity is critical to ensure that the UK Charitable Trust Fellowship continues to exist and we hope that many will start again to show their support of this important initiative.
Gifts are tax effective in the UK (for UK tax payers as well as dual US-UK tax payers) and can be made in several ways through JHU UK Charities: the Bologna Center of the Johns Hopkins University UK Charitable Trust and the JHU (USA) Foundation. For giving instructions see below.
Furthermore, all contributions made through JHU UK charities are eligible for the Inland Revenue's Gift Aid!
On behalf of SAIS Europe and its students,
grazie mille
!
To get involved in the initiative please contact the Bologna Center
development staff
.
Make a pledge and/or a gift now on our
Online Donations
page.
How to Make a Tax Deductible Donation