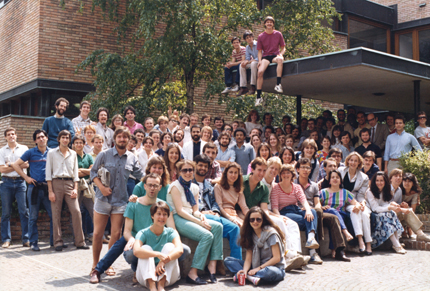 On the occasion of their 20th anniversary in 2003, the Bologna Class of 1983 decided to celebrate this special reunion by establishing an endowment at the Bologna Center which ensures a yearly
Class of 1983 LEAD (Leadership in Emerging & Advancing Democracies) Fellowship
.
Over the years, thanks to the incredible generosity of class members, the LEAD Fund has grown tremendously. It is now valued at $700,000 and generates an annual fellowship of about $28,000.
As if this wasn't enough, the class decided to aim great. In April 2021 they launched their new campaign:
LEAD to One Million By Reunion 40
.
"Today, the James Anderson Matching Funds Program is offering us an unprecedented opportunity. If we can raise an
additional $150,000 in new gifts and pledges over the next three years (in other words by our 40th anniversary in May 2023)
, the doubling effect of the match will do the magic and our Fund can score an unprecedented goal for a single class effort - notably One Million Dollar! - generating forever a full tuition fellowship. If we reach that goal, we will go down in Johns Hopkins University's history as
the first and only class ever to achieve such result!
" as explained in the recent appeal sent by the class leaders - Lieve, Carmela, Rick, Jacqueline, and Joanne.
Since 2004, 18 students have benefitted from the Class of 1983 Fellowship:
View Fellowship Recipients
This year, the Class of 1983 Fellowship recipient is
Mr. Gouded Abale from Ivory Coast
.
By tradition, some representatives from the Class of 1983 have met their fellowship recipients over the years.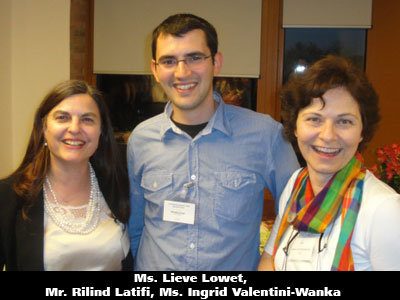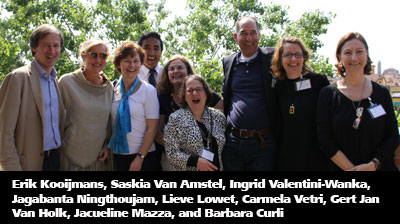 Members of the Class of 1983 or other sympathizers who would like to get involved in the initiative, by giving funds, matching funds or working to raise funds should contact the SAIS Europe
development staff
or the class leaders:
Make a pledge and/or a gift now on our
Online Donations
page.
How to Make a Tax Deductible Donation