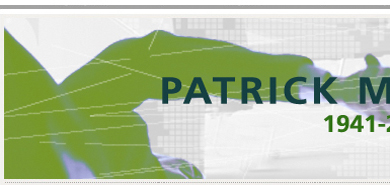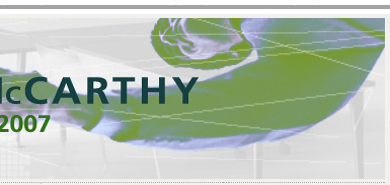 Patrick in the words of Professor Adrian Lyttelton
Florence, April 2007

Those of us who knew Patrick McCarthy have countless fond memories: his conversation was unfailingly original, unexpected and funny, and his brilliance as a teacher was unsurpassed.

Italy was only a part of Patrick's world. His first love, in point of time at least, was France. In fact, he brought to the study of modern Italy a vision informed by his great knowledge of three or more cultures. Patrick's first training was in literature, and to judge from the results this gave him a unique grasp of le vécu, life as it is really lived. In Italy, Patrick practiced a kind of instinctive anthropology, or participant observation.

At the Bologna Center, he had time to indulge his immense and varied curiosity about all spheres of Italian life, from football to the relationship between the art critic Roberto Longhi and Pasolini, and to Italian financial manoeuvres. Berlinguer came to occupy a place in his personal Pantheon alongside the heroes of the great age of Welsh rugby football and George Orwell. But his active imagination and his partisanship never dimmed what was essentially a very hardheaded and realistic view of Italian politics.

Patrick McCarthy was an outstanding scholar whose presence will be sorely missed. We are left with a deep regret at the loss of a scholar who was uniquely free from the vices of hidebound academic specialization. He played a tutto campo.